Overview of Holos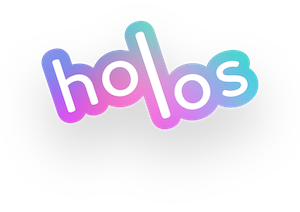 Holos is first and foremost your own computing space in VR. Currently, you can:
Import and launch your VR content from any source, including Oculus Home, Steam, and your hard drive, allowing you to have complete control over your VR content.

Pick your homespace and then customize your space with a growing library of distributed items, giving you a chance to not only make your space totally unique, but to also support asset creators in a fair and sustainable way.

Add real utility to your space using our card-based web app system. Not only can you find and add cards to your space, but you can also create new cards using super-friendly web standards and distribute your creation to every other Holos user. Right now, it's small widget-like web apps, but soon, this will become a powerful ecosystem of full web-based apps. But that's not all; these cards can also transport you straight into immersive WebVR experiences.